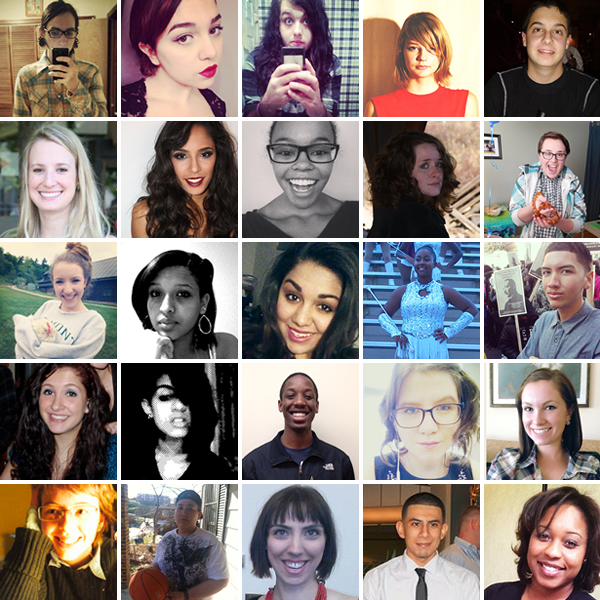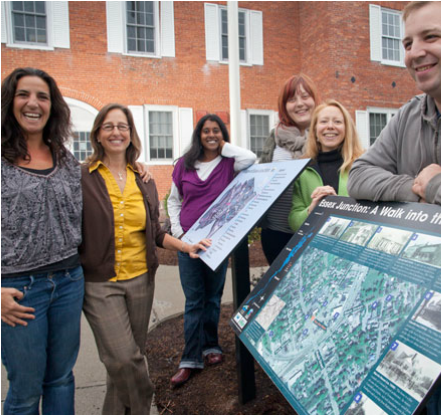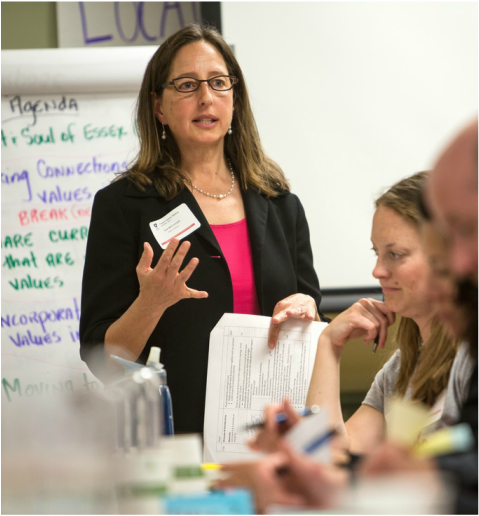 Building Public Understanding
New England School Community Engagement Initiative
Since 2015, Sue has been working with The Nellie Mae Education Foundation, Everyday Democracy, and Great Schools Partnership to provide technical assistance to school districts around New England to build their capacity for effective community engagement.
Schools across New England are moving towards more personalized learning experiences to create maximum relevance and equitable outcomes for all students, regardless of socio-economic, ethnic, or racial backgrounds. In this emerging system, it is more important than ever for students to have a meaningful voice in their education, and for families, community members and schools to develop the network of relationships and partnerships that will make it possible for all students to have the learning experiences they need to be prepared for today's world.
During the start-up phase of this initiative, Sue was the project manager for the technical assistance team. She continues to work with students, educators, and community leaders in several New England states to design and implement a variety of engagement strategies including movie discussions nights, student dialogues, community conversations, parent forums and surveys.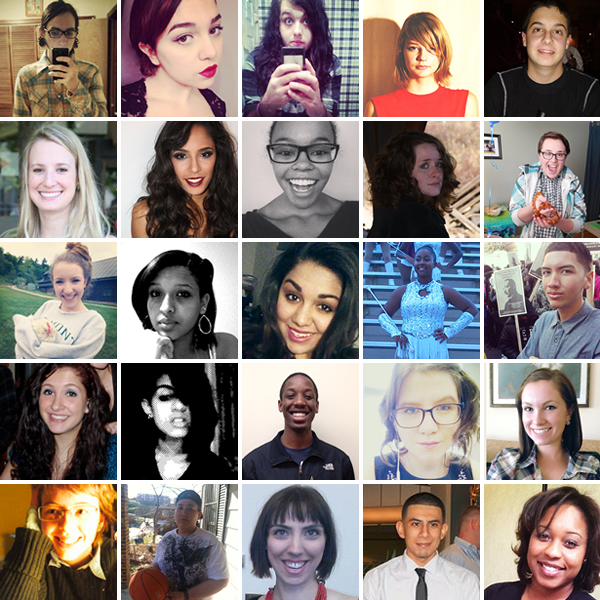 Creating Community Solutions, USA
National Dialogue on Mental Health
On January 16, 2013, President Barack Obama called for a "national conversation to increase understanding about mental health." Creating Community Solutions is an important part of the National Dialogue. It gives Americans a chance to learn more about mental health issues – from each other and from research. People who participate in these community conversations will determine if mental health is an important issue for their community and will discuss issues related to the mental health of young people. They will also decide how they might take action to improve mental health in their families, schools, and communities.
Sue served as Community Liaison for this initiative, consulting with individuals and groups across the country who wish to organize conversations about mental health. Sue also played a lead role in producing Text Talk Act, an innovative experience that combines social media, text messaging and face to face dialogue. Through Text Talk Act, approximately 50,000 young people across the country have engaged in conversations about mental health.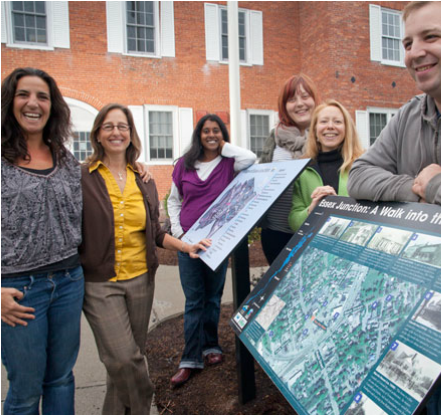 Heart & Soul of Essex: Essex Junction,VT
Community Visioning & Planning Process
The Town of Essex and Village of Essex Junction are overlapping municipalities grappling with how their futures fit together. For more than 50 years, residents of the two municipalities have debated the merits of merging or separating. Spearheaded by a network of local partners, residents of the Town (from inside and outside the Village) undertook a joint visioning process to find common ground. The question is not whether to merge or separate, but how they can work together to lay the groundwork for an enduring future.

Sue co-coordinated this two-year initiative which engaged 1,000 community members in innovative ways to uncover common values, create a shared vision and identify actions to move forward.
This process created a reservoir of energy, good will, and common ground that has inspired many positive community changes in the years following the initiative. The town plan, which was built around the community values identified through the Heart & Soul process, won 2016 Plan of the Year from the Vermont Planners Association and the Northern New England Chapter of the American Planning Association. Multiple school districts in the village and town and the neighboring town of Westford voted to merge. Other enterprises were inspired by the Heart & Soul work, including Essex Eats Out, a weekly free community dinner, and most recently, the opening of several coffee shops in town (a key desire expressed by Heart & Soul participants) including Nest Coffee Shop and Bakery in the village. heartandsoulofessex.org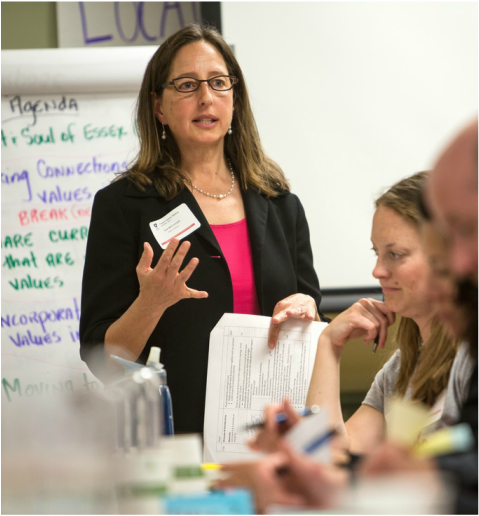 Working Towards Equitable Schools, Burlington, VT
The city of Burlington is becoming increasingly diverse and multi-lingual. As the population changes, residents, city officials, activists and educators are grappling with how to provide an equitable, inclusive school experience for all students. This struggle has led to an intense phase of public scrutiny. The school board has faced especially challenging decisions and experienced a period of uncertainty about how to move forward. I led a series of meetings with the Burlington School Board's Equity and Inclusion committee to help them clarify the board's role, establish a vision and create a board level strategic plan. The full board unanimously approved the equity committee's work. In addition, the board offered unanimous support of a new Diversity, Equity and Inclusion policy. This policy, drafted by the chair of the Equity & Inclusion committee, was informed by the work we accomplished.

"Sue helped our Board make great progress after a difficult period, including finding clarity about the role we play as leaders in the community. She kept us focused on moving forward, while also being inclusive and valuing all the voices in the room."
- Paul Hochanadel, Chair, Equity & Inclusion Committee